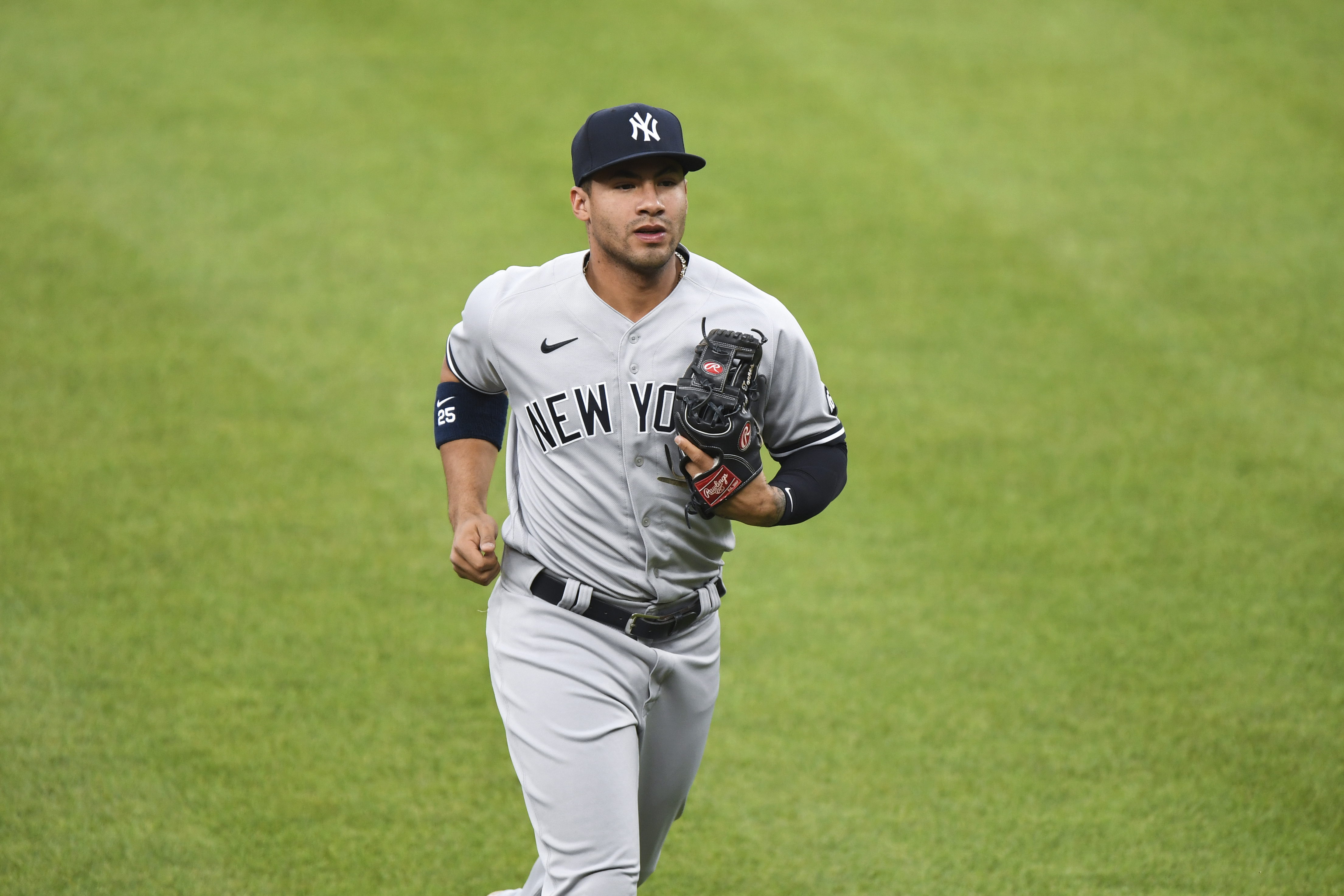 Gleyber Torres of the New York Yankees has tested positive for COVID-19. This comes after Torres already had COVID in the offseason back in December.
The Yankees also had multiple players and coaches including third base coach Phil Nevin, pitching coach Matt Blake and first base coach Reggie Witts test positive.
These COVID cases forced the Yankees to postpone their game versus the Boston Red Sox coming out of the all-star break
Nevin had a scare when he tested positive because even though he was vaccinated, he suffers from asthma and when he tested positive he found out that he also had a bacterial infection in his kidneys and a staph infection.
The infections led to Nevin losing 22 pounds and being rushed to the hospital when the Yankees were in Tampa Bay getting ready to play the Rays. Nevin's last game was on May 9th versus the Washington Nationals, and he did not return until June 4th.
"They're convinced that the vaccine kept the infection, the COVID, so to speak out of my lungs." Nevin said in an interview with ESPN. "If that had been compromised and tacked on to what I had before I contracted it, I was just told it probably would not have been a very good outcome as far as the healing process."  Nevin said in an interview with ESPN.
These cases took place on Sunday May 9th after a homestand, as the team was flying to Tampa Bay, Florida to play a series versus the Tampa Bay Rays. The players and coaches either quarantined in their Tampa area hotel or at homes some players have, since their spring training complex is in the Tampa area.
The Bronx Bombers also had multiple players test positive, including Gio Urshela, Wandy Peralta, Aaron Judge Jonathon Louisaga, Nestor Cortes Jr, and Kyle Higashioka tested positive.
"We're also learning as we go and kind of getting informed about what we need to do exactly and just trying to as best we can, be able to make quick adjustments on the fly, be able to pivot, be able to tap into our organization for what we may need to fill in in certain cases." Yankees manager Aaron Boone said in an interview with Yahoo.com.
Thankfully for the Yankees, most of these cases were asymptomatic since the team had already been vaccinated after getting the Johnson & Johnson shot. A lot of these positive cases wound up being breakthroughs.
"Making sense of it all, especially a lot of asymptomatic and pretty healthy people, and trying to kind of get our heads wrapped around it all." Boone said in an interview with Yahoo.com.  
The Yankees did not let the virus stop them as they still went on to win four of five games with their starters out.
The COVID bug did not stop there as in August newly acquired first baseman Anthony Rizzo also tested positive. Rizzo, a cancer survivor, chose not to get vaccinated as he claimed to need more information on the vaccine.
The Yankees are currently at an 85% vaccination rate which now allows them to relax their protocols, according to Major League Baseball's current rules. This now includes no longer having to wear a mask in the dugout.  
The Yankees are not the only team that has been affected by the virus as the Boston Red Sox had a outbreak in September with twelve players testing positive. This came as Boston had not reached the 85% vaccination rate.
Press Release link:
https://www.mlb.com/press-release/press-release-statement-update-on-yankees-covid-19-positive-tests